Product Description
Sintered mesh woven wire mesh cylinder filter
Sintered metal fiber felt is composed of micron metal fiber mesh, which produced by spread and sintered in high temperature. the sintered metal fiber felt will get the supreme filter efficiency and high dirt holding capacity depending on the different aperture. the stainless steel fiber felt overcomes the disadvantages, such as easy blockage, low capacity etc.
Feature of Sintered Mesh Filter
1.Cleanable, can be for used many times.

2.High dirt holding capacity, high filtering accuracy, longer on stream life.

3.provide a large filter area, and can be welded and machined.

4.High porosity and excellent permeability which results in low pressure drop and large flow.

5.Corrosion resistance of acid, alkali, and organic solvent proof.


6.It can be used for a long period of service in the temperature of 600°c.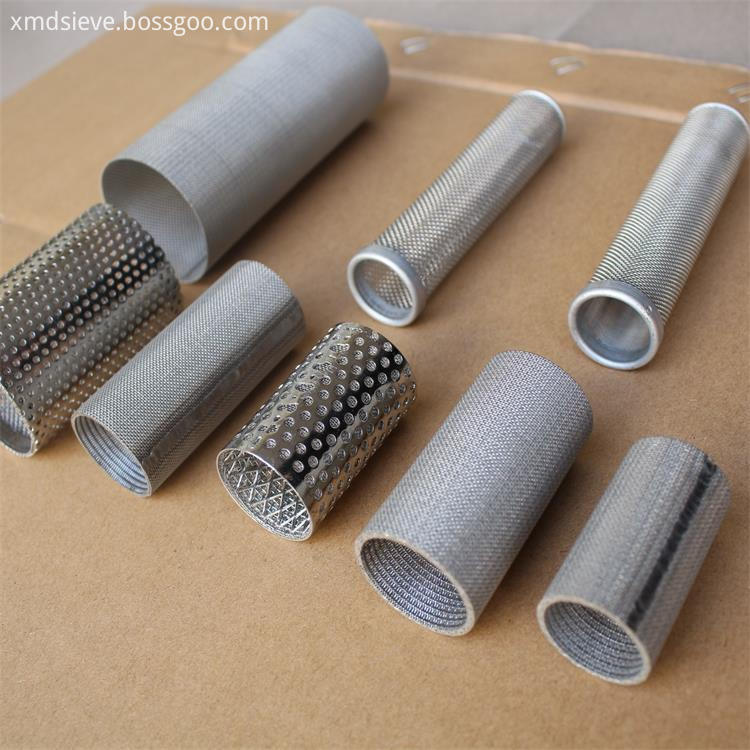 It is excellent hydraulic oil filter.
For different accuracy requirements, there are coarse filter, ordinary filter, fine filter and superfine filter to ensure targeted and effective selection.
Product range: oil filter, oil filter cartridge / filter element, sealed products used in the industrial hydraulic system and lubrication system.
Filtration products:oil filter, suction filter, air filter, dry filter ejector oil filter, oil and gas separation, water filter.
Application: Widely used in engineering machinery(generators, trucks, excavators), mechanical equipment ,Petrochemical, metallurgy, Textile , environmental protection, nuclear industry etc.
Sintered mesh woven wire mesh cylinder filter size can customized.
Other products: Test sieve, Wire Mesh, Sieve Shaker, Thread Insert
Welcome your inquiry.....